iSMARTi organized the First International Conference on Maintenance and Rehabilitation of Constructed Infrastructure Facilities (MAIREINFRA1) on July 19- 21, in Seoul, Korea. The conference was very successful with over 250 people from 21 countries registered for the conference. More Information can be found on the conference website: http://maireinfra.org/        The following individuals were recognized during the MAIREINFRA conference for their legacy worldwide in transportation, education and research significantly contributing to the socioeconomic development in developed and developing countries, worthwhile emulating for present and future generation of transportation professionals as follows:
Life Time Achievement Award: Waheed Uddin, Professor, University of Mississippi, USA (second from the right)

Achievement Award:

1. Athanasios Nikolaides, Professor, Aristotle University of Thessaloniki, Greece (second from the left)

2. Rita Moura Fortes, Professor, Anhembi Morumbi University, Brazil (third from the left)

3. Hosin "David" Lee, Professor, University of Iowa, USA (third from the right)
Please click the following link to download the pictures of 2017 MAIREINFRA conference.
Please watch the MAIREINFRA video with highlights below.
On March 9-10, 2017, President Hosin "David" Lee of iSMARTi gave a keynote presentation at the 8th Pavement Maintenance Technology Congress and the 10th China Asphalt Summit, Shanghai, March 9-10, 2017.  For more information about it, please click http://pmtc.merisis-asia.com/ .  All iSMARTi members are encouraged to join him at the conference and the Shanghai Disneyland after the conference!
On July 28, 2016, as the President David Lee of iSMARTi presented a Lifetime Achievement Award to Prof. Kumares Sinha of Purdue University, Outstanding Contribution Awards to Prof. Paulo Pareira of Minho University, Prof. Waheed Uddin of University of Mississippi and Prof. Tien Fang Fwa of National University of Singapore during the MAIREPAV8 Conference in Singapore.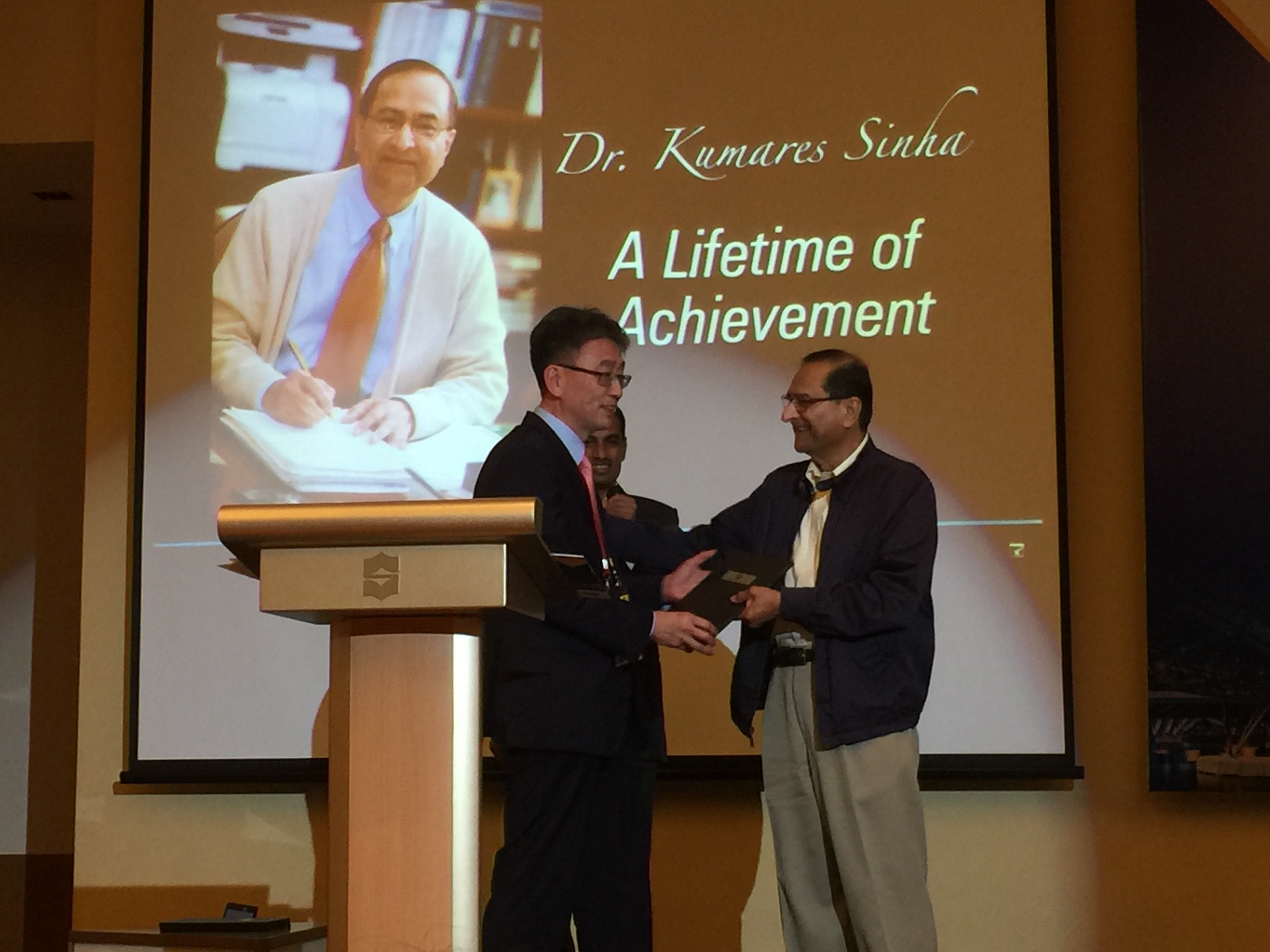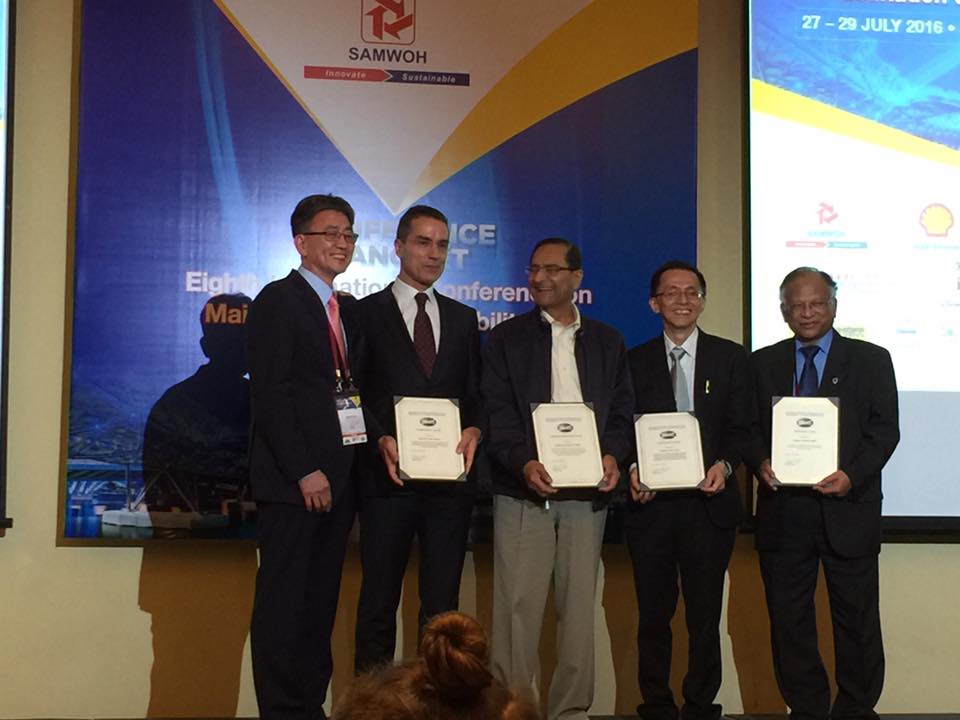 Prof. Hosin "David" Lee, Director of LACT, was elected to serve as the 4th President of International Society for Maintenance and Rehabilitation of Transport Infrastructures (iSMARTi) with a four-year term (2016-2019). The iSMARTi successfully organized the 8th International Conference on Maintenance and Rehabilitation of Pavements (MAIREPAV8: Chairman Tien Fang Fwa) in Singapore, July 27-29, 2016. He invited over 250 participants to attend the next iSMARTi conference called "International Conference on Maintenance and Rehabilitation of Constructed Infrastructure Facilities (MAIREINFRA) at J.W. Marriott Hotel in Seoul, Korea, on July 19-21, 2017. For more information about the conference, visit www.maireinfra.org